(34)

(3)

(138)

(12)

(4)

(152)

(10)

(55)

(61)

(11)

(13)

(12)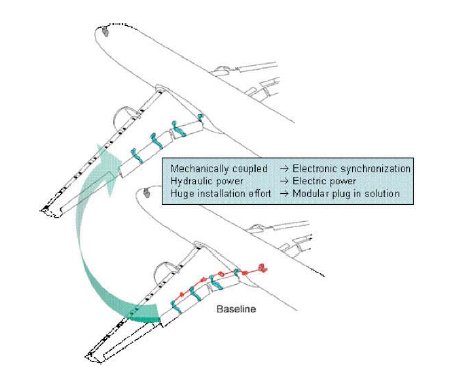 New actuators for aircraft and space applications
Actuators are key elements of air- and spacecrafts. In the recent years the concept of the more-electric aircraft pushed the development of electrical actuation systems to substitute hitherto used hydraulic actuators in a broad range of applications such as flight control, landing gear and brake actuation.

Ongoing progress in flow control actuators and required drive electronics
In the frame of the Cleansky 2 projects SYNJET3C and FLOCOS, CEDRAT TECHNOLOGIES (CTEC) and TRISITEC are collaborating with both FRAUNHOFER and ONERA institutes, two major European research leaders in the development of Synthetic Jet Actuators (SJA) for Aerospace applications. While SYNJET3C project is dedicated to SJA mechanical designs and optimisation, as well as testing including wind tunnel tests, FLOCOS project is dedicated to the design and manufacturing of a specific SJA drive Electronic called SADS (Synthetic Jet Actuator Drive System).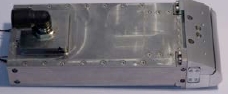 Pulsed air high performances valves improve aerodynamic flow over airplane wings
The objective of the European Cleansky project is to develop new technologies for future aircraft enabling a 20-30% fuel burn reduction and related CO2 emissions and a similar reduction in noise levels compared to current aircraft. One of the ways to reach this goal is to improve the aerodynamic performances of current high lift devices. Active flow control is unanimously seen as the best mean to reach this objective. By suppressing flow separation and/or delaying stall, active flow control will increase wing aerodynamic performances. The partnership between CTEC and ONERA in the framework of the VIPER project has led to the design, manufacturing and test of an innovative pulsed jet actuator based on a CTEC amplified piezo-actuator (APA). Its aim is to provide a pulsed sonic jet up to 500Hz with a mass flow around 34 g/s through a slot 1mm wide and 80mm long. Coupled with CTEC SA75D switching power amplifier this actuator produces the expected sonic jet with an electrical consumption around 40W thanks to energy recovery. The results of the actuator characterisation (mechanical, fluidic) are presented in this paper.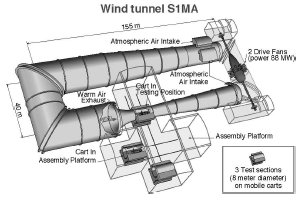 Wind-tunnel tests of a helicopter rotor with active flaps
Within the frame of a project called DTP RPA (Développement Technique Probatoire Rotor à Pale Active), also known as Active Blade Concept, carried out in cooperation between ONERA, Eurocopter, DLR and Eurocopter Deutschland, a four-bladed Mach-scaled rotor was tested in December 2005 in ONERA S1 Modane wind-tunnel. The main objective of this test was to validate the concept of using active flaps located on the trailing edge of the blades of the main rotor of a helicopter to decrease the vibration level generated by this rotor.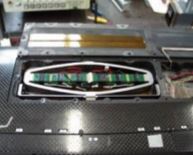 Active flap device for helicopters based on Cedrat Amplified Piezoelectric Actuators
A project called RPA (Rotor à Pales Actives) was launched three years ago to study the possible benefits of implementing active trailing edge flaps on a helicopter main rotor. The main objectives of this project are to decrease BVI noise in descent flight and improve the dynamic behavior of the rotor throughout the largest possible flight domain. After a first phase dedicated to the design of the best flap configuration at scale 1, the second phase of the project deals with the design of a wind-tunnel scale model of a rotor equipped with active flaps. An off-the-shelf piezo-electric actuator is used together with a specific patented flap-driving mechanism. Such an active device was tested under centrifugal loads as well as under aerodynamic loads in order to prepare future wind-tunnel tests. The results obtained under centrifugal loads allowed to clear the active device but the aerodynamic testing showed that some improvements were needed. Corresponding modifications are under way to fully clear the active device to be used on a complete rotor model.