Has already demonstrated that mechatronic solutions create high added value in manufacturing processes while being cost effective. Our customers are advanced machine manufacturers, machine-tool builders, tool makers, spindle suppliers and end users willing to optimize advanced metal cutting, metal forming, extrusion and chemical processes. 
Our mechatronics components such as actuators, sensors, drivers and controllers, are specifically designed for manufacturing environments. They are extra flat, powerful and precise and are traditionally used in harsh, heavy duty and high temperature environments. In addition the motional and sensing performances cover a wide dynamic bandwidth.
Starting from diagnostic services, mechatronic systems are designed to be Plug & Play Products or integrated as OEM versions in new machines. The scope of our solutions is not limited to engineering work. They offer the opportunity of large-scale industrial cost-effective products. The projects of today are the smart products of tomorrow.
Operation – Process
Solution
Benefit
Laminated carbon / titanium drilling
6 axis robot unit
Vibrating tool holder
Plug & Play via HSK 32
Improves hole quality
30% time saving per cycle
Multiple-hole drilling
Electrical discharge machining
OEM motion solution
Embedded into the EDM head
Overall cycle time reduced by 30%
Stabilization of the process
White goods forming
Deep drawing / stamping process
OEM friction control unit
Embedded into the tool and die
No crack formation on sheet metal
Reduce down-time and reject rates
Hard-to-machine material
Turning process
Chip / swarf breaker
Plug & Play via DIN 69880
Controlled chips / swarfs length
No interrupted production
Hard and brittle material
Milling, grinding, turning and drilling
Ultrasonic or high frequency tool
Plug & Play attachment tool
Improves glass cutting quality
Faster machining of hard material (+10%)
Tool life increased on diamond tool (+20%)
Sono-chemistry
Antibacterial treatment of textiles
Innovative Ultrasonic transducer Tank unit
Product life time (+200%)
Milling, turning, grinding and drilling processes are limited by chatter vibrations related to the flexibility of the machine tool structure. Such vibrations reduce cutting speeds to well below the capacities of machines or tools. They also result in noise, poorfinish, unacceptable tolerances and sometimes tool breakage.
Parasitic vibrations are removed by installing intelligent damper units on existing or new machines. Our solution can be supplied in a Plug & Play format for immediate effect or fully integrated.Typical chatter vibration reductions over [1Hz-1kHz] are [-10dB;-20dB]. Improved stability of the process is observed in all cases.
Operation – Process
Solution
Benefit
Heavy roughing operations.
Milling machine
Active damping Solution
Embedded into spindle head
Cutting capability is doubled
Improved stability is observed
Longitudinal turning steel slender bar
Lathe machine
Semi active work-holding device
Active Plug & Play tool holder
Reliability is improved
+20% higher feed rates
FAST & PRECISE POSITIONING
Long and slender parts are distorted during machining. Cutting and forming conditions may also vary during the machining process without being observed and controlled. An additional cutting axis may be necessary to produce complex parts. These distortions lead to inacceptable inaccuracies and decreaseprocess flexibility.
The solution passes through a sensory and active fixture system which detects distortion and controls active repositioning of the clamp achieving the desired part geometry and tight tolerances.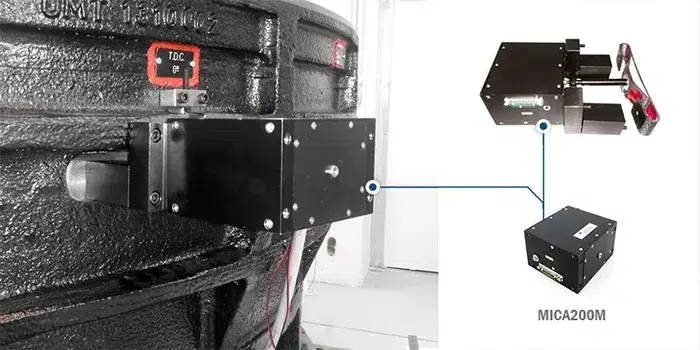 Operation – Process
Solution
Benefit
Oval or aspherical machining
Synchronized with Lathe rotation
Long stroke servo tool Lathe turret interface
Fast machining of optics High quality oval piston manufacturing
Accurate finishing
Milling, grinding, turning
XY piezo stage
Embedded into the clamping fixture
Precise finishing
Machine resolution improved: 10nm
Accurate finishing
Milling, grinding, turning
Force sensor
Embedded into the work-holder
Plug & Play via standard tool holder
Precise cutting force
Improves multilayer cutting quality
Long and slender part machining
Milling, grinding, turning
Active clamping fixture
Tighter tolerance achieved