Compact, Dynamic, Precise
CTEC offers a range of standard or "tailor-made" customised mechatronic products that are designed and recognised to be "Compact, Dynamic and Precise".
"Compact" for optimised weight, volume and energy consumption.
"Dynamic" for the ability to generate speed, acceleration and force in demanding environmental conditions.
"Precise" for the ability to control precisely the action generated.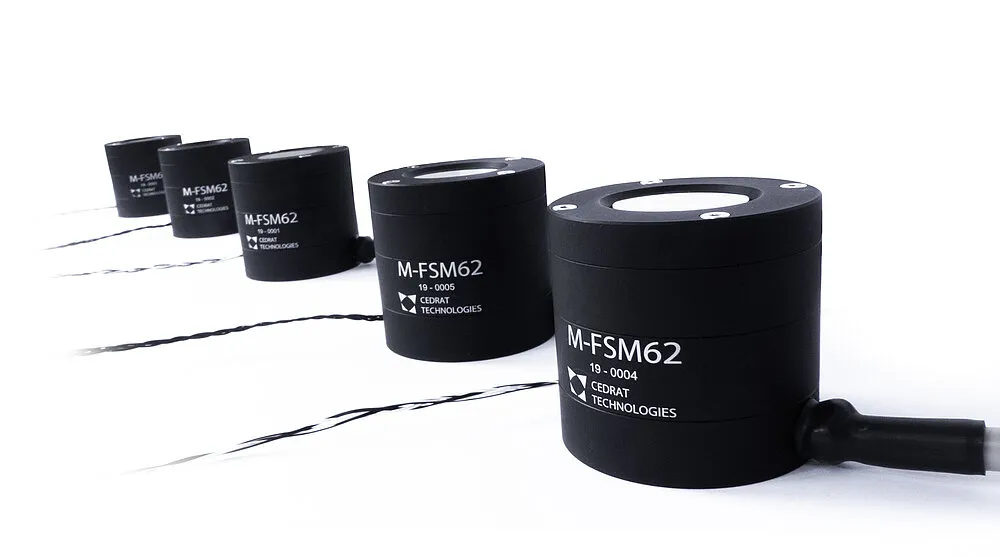 Technologies matching your needs
CTEC is in a position to develop mechatronic products to specification and industrialise them in 3C® mode with its customers.
Its competent, thirty-person R&D team with over thirty years experience in piezoelectric and magnetic systems is the lynch pin for CTEC developing innovating and high-performing solutions for any need for actuators, sensors, mechanisms and associated electronics. In addition, CTEC has forged a manufacturing capacity suitable for mass production of these products in line with the most severe reliability standards. CTEC thus delivers several thousands of specific products a year worldwide in the space, optronics and instrumentation fields, among others.
From prototype to recurring product
Today's projects are tomorrow's products: CTEC is capable of improving technological maturity (TRL) and industrialising prototypes created by engineering. Specific recurrent products emerge from validated manufacturing processes to ensure repeatability and reliability of manufacturing batches. With several thousands of products delivered per year worldwide, CTEC supports manufacturers in supplying innovative solutions in medium production runs.
Whether you are a beginner or an experienced user, a non-specialist or an expert, we have the appropriate modules for your needs. From initiation until implementation, our training courses cover the fields of electromagnetism, active, piezoelectric or magnetostrictive materials and the control of mechatronic systems and piezoelectric actuators.