(34)

(3)

(138)

(12)

(4)

(152)

(10)

(55)

(61)

(11)

(13)

(12)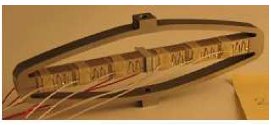 Manufacture and properties of first industrial actuators APA® using carbon epoxy SHELLS
Future aeronautics will more often use electrical actuators in order to replace hydraulic actuators. Existing Amplified Piezo Actuators APA® with steel shell, delivering among the highest mass energy densities, are good candidates. Lighter carbon shells are developed to further increase their efficiency. For helicopters rotor blade application this evolution is almost unavoidable but is also very interesting for other domains. High modulus and high tensile strength carbon fibres shells have been produced by conventional filament winding, tested and compared.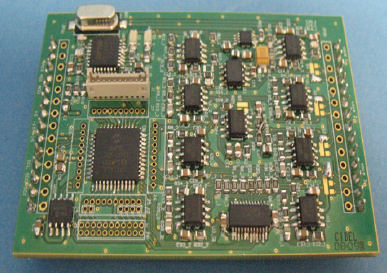 Microcontrollers for piezo-electric actuator
CEDRAT TECHNOLOGIES is now promoting microcontrollerbased solutions for controlling piezo-actuators. Microcontrollers provide powerful digital signal processing capability with reduced size and cost, allowing embedded applications to be targeted. The new UC45 board uses a microcontroller to provide fully-digital control of piezo-actuators at 10KHz. It features ADC and DAC with 16-bit resolution, for applications where high resolution is required, such as ultraprecise positioning.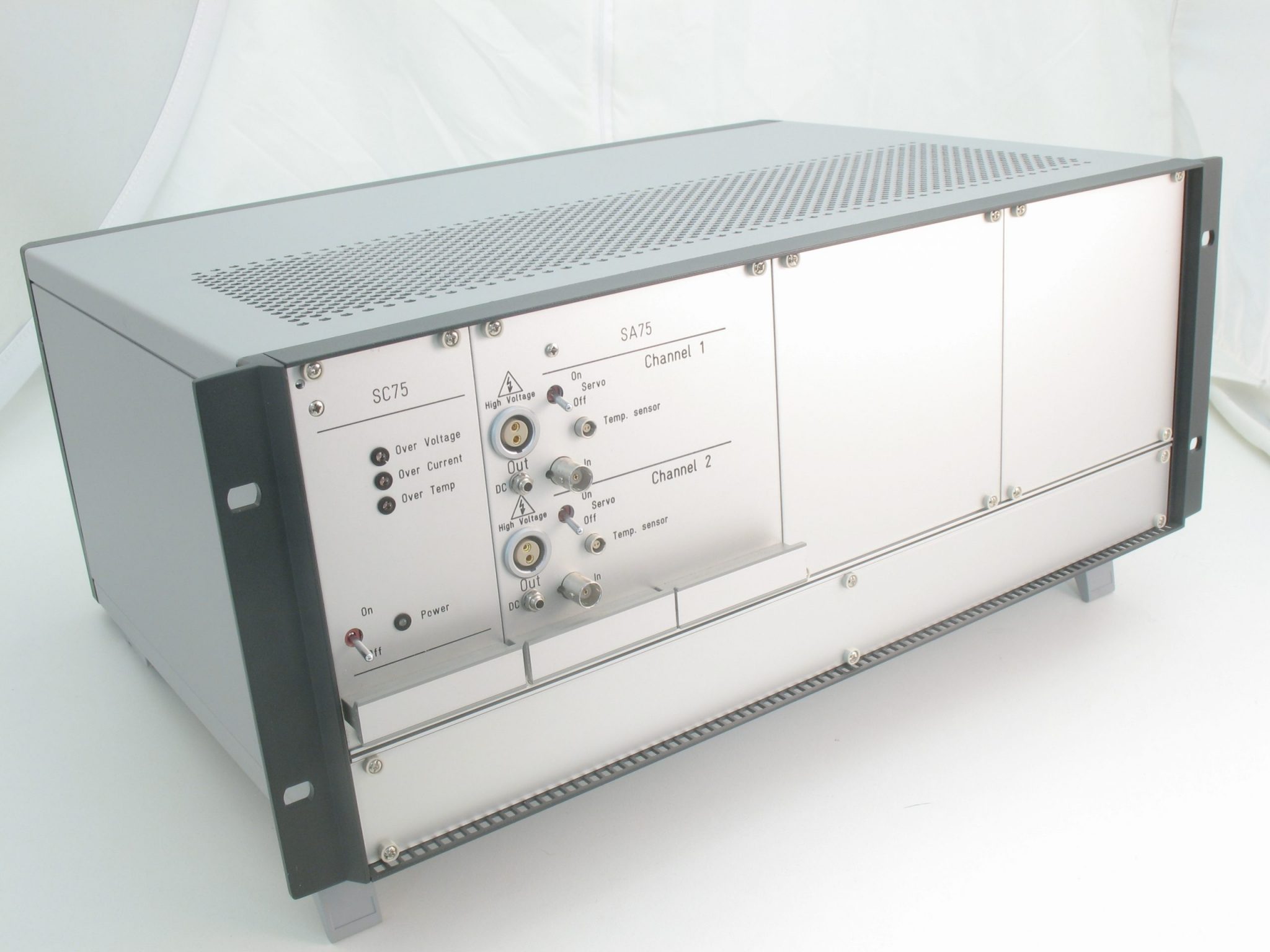 New Design of High Switching Power Amplifier for driving Piezoelectric Actuators in aeronautic applications
Nowadays, piezoelectric actuators (PA) are used in fast power actuations and high power applications as requested in machine tools or helicopters flap applications. Regarding to the low power capability and high loss ratios of linear amplifiers, Switching Power Amplifiers (SA75X) is designed by Cedrat Technologies to drive piezoelectric actuators in such applications. The switching technique (up to 100 kHz) allows high current peaks required by impulse or by high frequency applications on large piezoelectric actuators (or actuators in parallel) and allows energy harvesting.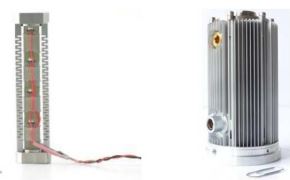 New developments in piezo actuators: Long stroke actuators and high power electronics
In many cases piezoelectric actuators reach limitations in terms of maximum displacement and cycling frequency. Most amplified actuator technologies struggle to go over the millimeter of stroke. Furthermore certain closed-loop applications demand stroke measurement integrated into the actuator. While few amplifiers on the market can offer 20Amps current over a few 100ms, development of high power supply units runs parallel with actuator improvements. However with the introduction of high power supplies comes the problem of self-heating of the piezo ceramic. Finally extreme environmental conditions in terms of harsh conditions and high temperatures need to be addressed in order to open these markets for piezo actuators. Cedrat Technologies has been heavily investigating in solutions to overcome all of these drawbacks and these solutions are presented here.

Ongoing progress in flow control actuators and required drive electronics
In the frame of the Cleansky 2 projects SYNJET3C and FLOCOS, CEDRAT TECHNOLOGIES (CTEC) and TRISITEC are collaborating with both FRAUNHOFER and ONERA institutes, two major European research leaders in the development of Synthetic Jet Actuators (SJA) for Aerospace applications. While SYNJET3C project is dedicated to SJA mechanical designs and optimisation, as well as testing including wind tunnel tests, FLOCOS project is dedicated to the design and manufacturing of a specific SJA drive Electronic called SADS (Synthetic Jet Actuator Drive System).