(34)

(3)

(138)

(12)

(4)

(152)

(10)

(55)

(61)

(11)

(13)

(12)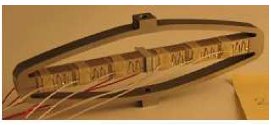 Manufacture and properties of first industrial actuators APA® using carbon epoxy SHELLS
Future aeronautics will more often use electrical actuators in order to replace hydraulic actuators. Existing Amplified Piezo Actuators APA® with steel shell, delivering among the highest mass energy densities, are good candidates. Lighter carbon shells are developed to further increase their efficiency. For helicopters rotor blade application this evolution is almost unavoidable but is also very interesting for other domains. High modulus and high tensile strength carbon fibres shells have been produced by conventional filament winding, tested and compared.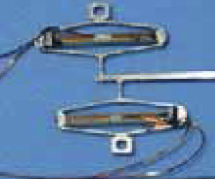 Obtaining an integratable, compatible, low-cost mechanical energy source delivering a sufficient quantity of easilyaccessible energy within a miniaturised system has been the challenge of recent decades. Urgent demand for and interest in such systems will continue to increase with the development of portable microsystems.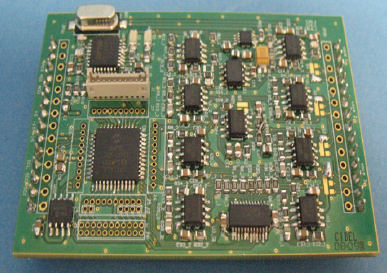 Microcontrollers for piezo-electric actuator
CEDRAT TECHNOLOGIES is now promoting microcontrollerbased solutions for controlling piezo-actuators. Microcontrollers provide powerful digital signal processing capability with reduced size and cost, allowing embedded applications to be targeted. The new UC45 board uses a microcontroller to provide fully-digital control of piezo-actuators at 10KHz. It features ADC and DAC with 16-bit resolution, for applications where high resolution is required, such as ultraprecise positioning.