CTEC has successfully extended its clean room facility to 108m².  This has been certified ISO7 after few months of use in 2022. It includes also a 10m² area offering ISO5 cleanliness.
The objective of extension is to cover the increased needs of clean mechatronic products in the fields of space and optronics: New Space constellations as well as new industrial laser/optic applications require an increased quantities of Fast Steering Mirrors (FSM) with high cleanliness requirements. Also because of these needs, this clean room is equipped with a Zygo interferometer allowing for measuring the mirror flatness (or the Wave Front Error WFE) before and after assembly. First space products produced in this clean room have been successfully released in December 2022.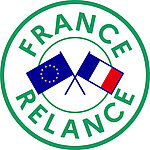 These investments have been performed in the context of MEPCOS project with the support of BPI France.