(34)

(3)

(138)

(12)

(4)

(152)

(10)

(55)

(61)

(11)

(13)

(12)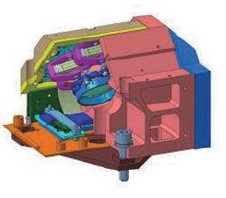 An improved accurate Beam Steering piezoelectric Mechanism for ATlid instrument
A new tip tilt mechanism based on low voltage piezoelectric actuators has been designed by Cedrat Technologies to answer the high level of stability required for the Earthcare satellite. The Beam Steering Assembly aims to deviate a pulsed high energy UV laser beam to compensate for misalignment between the emission and reception paths of ATLID [1] with a very high stability and resolution. In this paper, the authors points out the BSM development with the main mechanism design issues including performances, mechanical and thermal stability; low power consumption; high integration level; high reliability and safety; cleanliness requirements and give the results of the qualification campaign done at Cedrat Technologies' to establish the final functional performances in preparation of the Flight Models deliveries for the BSM.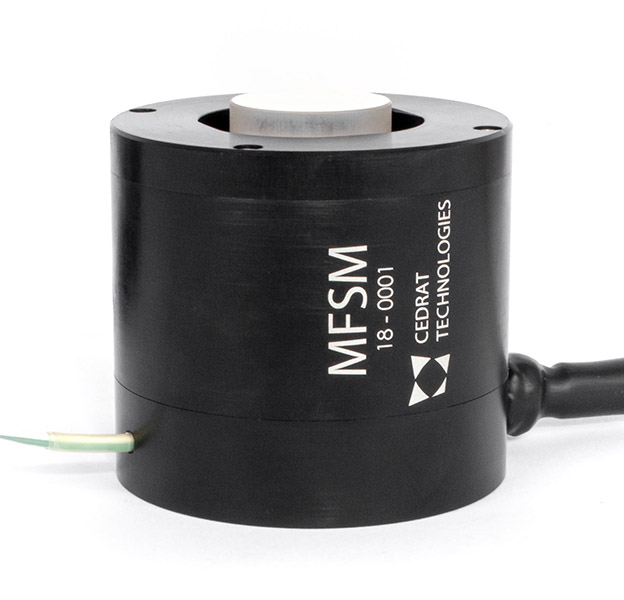 P-FSM150S and M-FSM45 For large scale free space optical communication
In this publication CEDRAT TECHNOLOGIES (CTEC) presents the design and test results of the P-FSM150S Pointing Ahead Mechanism (PAM) and M-FSM45 Fast Steering Mirror (FSM) Engineering Models, developed under ARTES project TELCO-B for future FSO constellations. The specific cost-efficient hardware design is presented, dedicated to very large quantities to be manufactured, together with the performance test results over a preliminary batch of EM's production.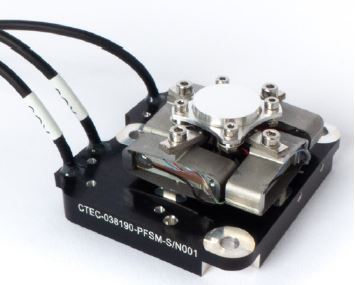 P-FSM150S Fast Steering Mirror for Optical Space Constellations
New space giant constellations based on Free-Space Optical Communication (FSO) are a new challenge from many perspectives. Considering the mandatory cost efficiency, with repeatability of performances, and reliability with no defect at customer integration, requires an upheaval in space production and acceptance test methods, when the quantities are beyond several thousands of units. Starting from the former PYSCHE PAM30 flight project heritage for Deep Space Optical Communication (DSOC), CEDRAT TECHNOLOGIES (CTEC) presents the new design and test results of the P-FSM150S Fast Steering Mirror (FSM) Engineering Models, developed under ARTES project TELCO