(34)

(3)

(138)

(12)

(4)

(152)

(10)

(55)

(61)

(11)

(13)

(12)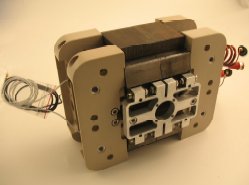 MICA actuator: highly dynamic controllable magnetic actuators
Moving Iron Controllable Actuator is a concept of linear magnetic actuator that is especially designed to respond to the need of highly dynamic controllable actuators. The article presents the specificity of the actuator compared to more classical magnetic actuator concepts. It points out the interest of its properties and describes technological issues it implies. A MICA prototype has been built and its main performances are given: 800N, 20A, with a size 160*200*150. The controllability of the actuator has been demonstrated by simulation using force characteristic of MICA. Finally, the prototype will be declined in a full range of magnetic actuators as products of Cedrat Technologies.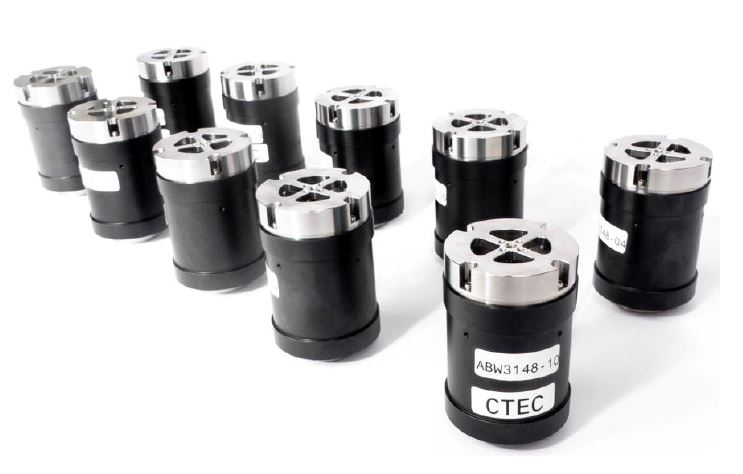 MICA20CS Proof Mass Actuator
The MICA linear actuator technology (Moving Iron Controllable Actuator) is being continuously improved at CEDRAT TECHNOLOGIES (CTEC) for applications needing high controllable stroke, force, and power. The MICA20CS Proof Mas Actuator is a new actuator model, which is now completing the CTEC Proof Mass Actuator family together with the MICA300CM.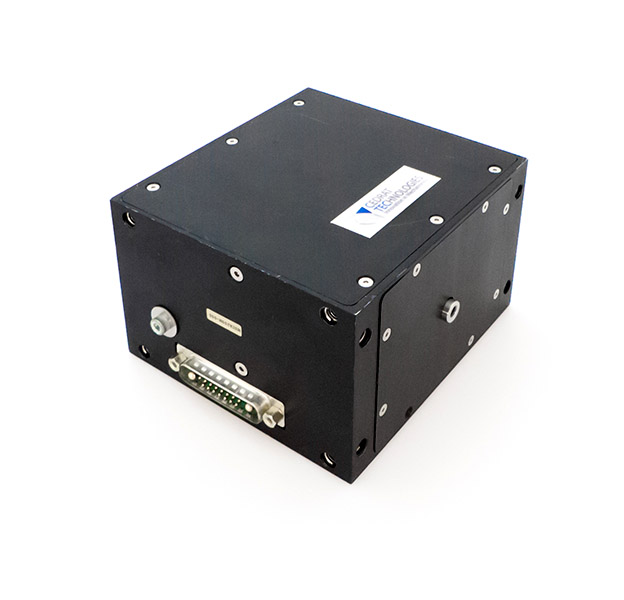 Moving Iron Controllable Actuator : Performances in close loop control
Moving iron controllable actuator (MICA) is a highly controllable Actuator. It has a robust mobile part with elastic guiding for a long life. The article presents the performances of the MICA when it is driven in a closed loop and shows impressive results achieved by IDEKO on a SOLARUCE milling machine.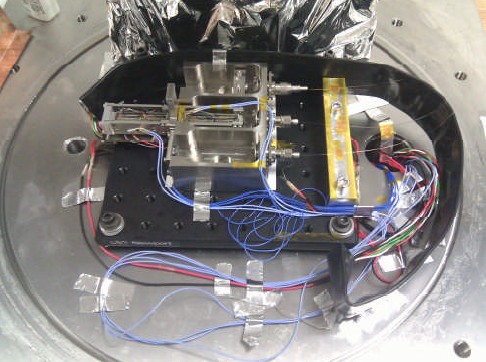 Nanometric positioning with piezo actuator and high stability strain gauges
Many applications require long-term position stability, which relates to the notion of absolute precision over time. Until now, the long-term stability of strain gages (SG) for position measurement was questionable. Using its extensive know-how of strain gages integration and new instrumentation equipment, Cedrat Technologies has managed to demonstrate nanometric position stability of a closed-loop piezo-mechanism with integrated strain gages sensors. This technology opens a wide range of new possibilities for industrial, aeronautical, and space applications.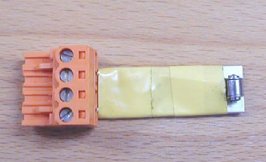 Bistable micro actuator for energy saving
The article describes a linear magnetic flip-flop micro actuator, designed with FLUX software, assembled and characterised for a specific application requiring low losses at function states. The micro size allows reducing the energy required for actuation. Permanent magnets ensure bistability and suppress losses at functional states. Although the actuator is less than 1 g, the blocking force is about 0.1N and the stroke is 0.6mm. Firstly, the paper describes the main functionality of the actuator. Then are presented measured characteristics and results are compared with FLUX software computation. Finally perspectives of further miniaturisation are discussed.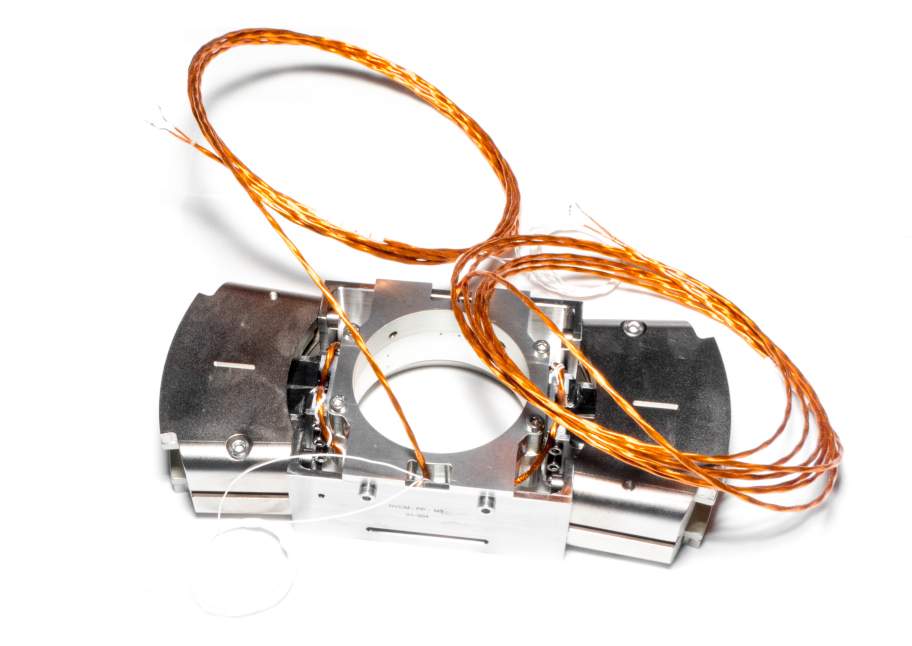 Voice coil actuators for two MTG instruments
While Cedrat Technologies has been active in space for more than 20 years with piezoelectric mechanisms, we have also been increasingly involved over the last few years in the development of magnetic actuators for space projects. In this paper, a focus is made on the case of magnetic actuators that are developed in the frame of the Meteosat Third Generation (MTG) project. The first one is the Scan Assembly (SCA) actuated by Rotating Voice Coil Motors (RVCM) for the East/West (E/W) axes and the North/South (N/S) axes developed in collaboration with Sener and the second one is the Voice Coil Motor (VCM) developed in collaboration with CSEM for the Corner Cube Mechanism (CCM)